Top Systems is recognized for its banking solutions in Latin America, the Caribbean and Europe through management software (Core) for financial companies that provide solutions for banking, microcredit and compliance. It is part of the STEFANINI Group, one of the most important global suppliers of technology solutions for the world market. STEFANINI is a Brazilian multinational with presence in the Americas, Asia and Europe. 
Topaz, a member of the Stefanni Group, needed to perform a major technological upgrade to their Trace solution, which is Topaz's flagship product.

The Trace platform focused on money laundering and fraud prevention. Since it was made in Silverlight, it had a technological expiration date that was approaching rapidly. It was difficult for Topaz to be able to keep up the pace and compete in an increasingly demanding and dynamic market.
INNOVANT reinvented the product using React! We added and modified functionality to improve the user experience, performance, and product maintainability.
 We put in place a multidisciplinary team to ensure the success of this major technology shift.
Our team of designers first worked with users to design a functional prototype and validate the new product design. After a couple of sprints, we gathered customer feedback and defined a high fidelity prototype that would guide the development of the product.
We then assembled a highly qualified agile team using the SCRUM methodology to transform the high fidelity prototype in an outstanding software product. The development was carried out through sprints, always focusing on outcomes with significant value at the end of each iteration, maintaining the pillars of feedback and transparency throughout the entire project.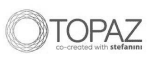 Federico Tejera
Product Owner
"I would totally recommend working with INNOVANT. It's very good to work with people from the software area who focus on the customer and not just finish the job.
Thanks to them we now have an easy-to-use tool for the end user,  easy to maintain, and easy and fast to incorporate new functionalities as required."