A multinational company specializing in planning and management of logistics services, GRUPO RAS manages more than 6 billion dollars in customer merchandise.
With more than 45 offices in 10 countries, it has more than 800 employees assigned to its 6 business divisions.
Gruporas, the global transport and logistics leader in Latin America with offices in more than 10 countries, was experiencing obstacles and inefficiencies in daily operations.
The lack of unified and shared information was the biggest obstacle for the company, resulting in inefficient operations and increased costs.
The company was split into many silos, and information sharing between offices and business units was not happening efficiently.
Since Gruporas's customers were pushing hard to have real-time visibility on the entire logistics chain, a major technology upgrade was needed. Customers needed visibility on where their cargo was, throughout the whole door-to-door process.
The board of directors, led by Andrea Azar, knew that they had to have a software platform that could digitally transform the entire company to meet their market challenges.
This new platform would have to transversally unify all the business units of the company.
INNOVANT began the process by performing research to understand what was the core value added between the company and clients.
To do so, we organized internal workshops between the business units. The intention was to identify the processes, tasks and interactions between the offices and the different business units.
In these workshops, we were able to see the interactions between key players and gather feedback needed to design a technology solution. During the sessions, we identified both bottlenecks and inefficiencies in the operations and processes that could be improved and automated.
We developed a high-fidelity prototype that showed how processes between business units would be unified and how the services would be unified for the customer (regardless of the country and office).
With the prototype empowering the central idea, we iterated until we achieved consensus on a final version of what we wanted to develop.
Once the prototype was finalized, we named the platform "e-Ras" and begain development.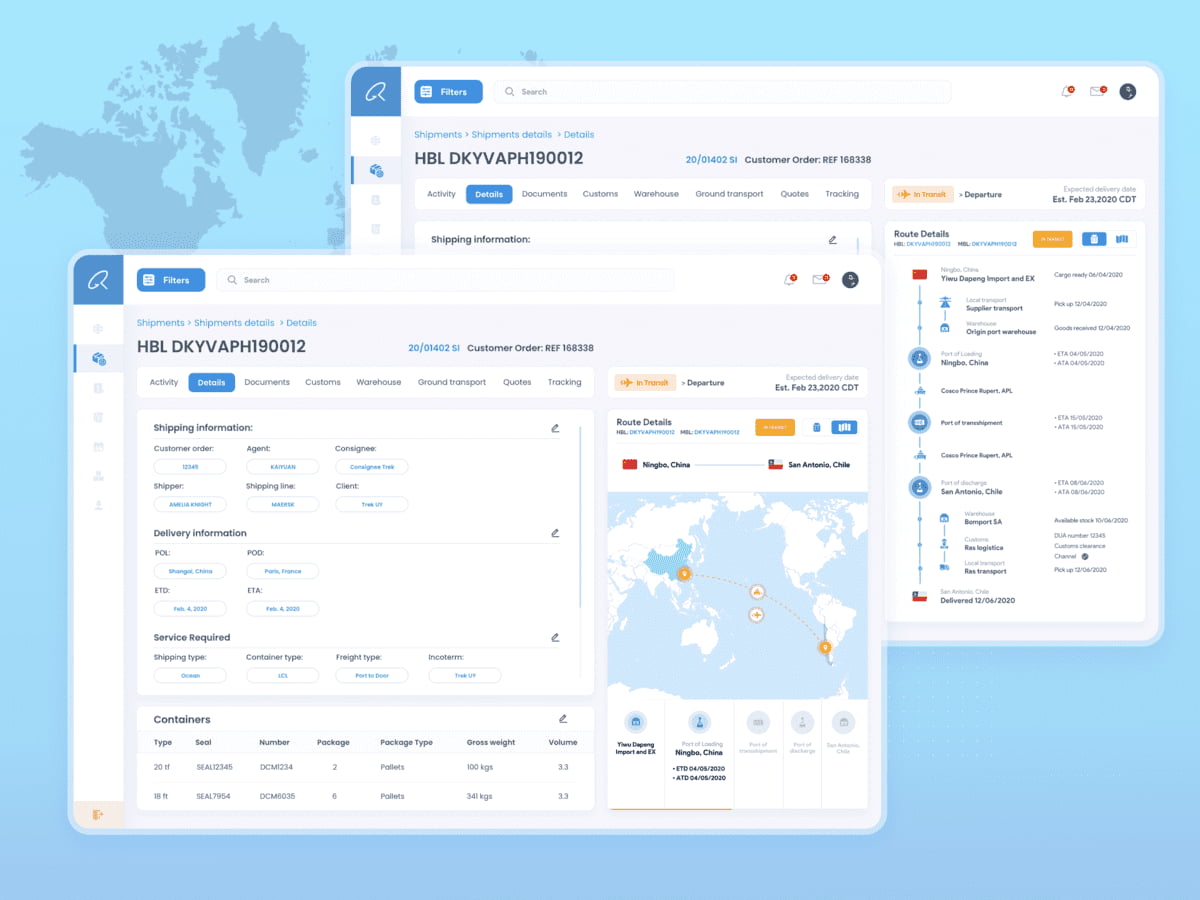 Andrea Azar
Corporate Business Development
"With INNOVANT, we were able to make a very significant qualitative leap in the organization, becoming more efficient in daily operations, saving time and costs, and allowing us to focus and dedicate quality time to personalized and differential customer service.
They are a fresh, professional company with a deep knowledge of technological trends worldwide, which generates confidence and security that they are meeting the demands of today's challenging and globalized world. The transparency and the flexibility they have in order to achieve the desired result are great strengths to highlight. I would work with them again without hesitation."