Pelident is an AI based analytical platform that deals with integration of operational and financial services within small business.
Pelident hired us to help with the analysis, ideation, concept, design and development of their first MVP and continue working with us since then. After 7 years of working together, nowadays we are in charge of development, management and maintenance of the entire platform and new projects. 
The major concern was to create a human centered, intuitive and user friendly application for users with little technological knowledge but with a deep business knowledge that help them plan thiers budget, forecast, track and integrate daily operational information. The app should show dynamic, flexible and total customizable dashboards with KPIs based on many different data sources and data models integrated and consolidated in real time. 
The app also had to meet very specific security requirements including HIPAA compliance because of the sensitive data involved in all the process. 
UX/UI Wireframe and Prototype
From a spreadsheet and general ideas, we applied a human-centered design process to identify and find the most intuitive and friendly user interface for the final users. We developed the first wife frames, detailed designs and prototypes and final the last complete functional prototype that was the initial input for the MVP.
Development
We were able to develop the MVP very quickly based on Scrum based agile methodology that allowed us to deliver increased value over time. Thanks to our rapid development, our client was able to reach their beta users and investors sooner than expected.
Due to the well designed software architecture we were able to pivot 7 times to help our client reach his Product Market Fit and respond quickly to clients requirements. Pelident is now a diverse platform integrated with 7 other systems that allows it to deliver real-time business insights.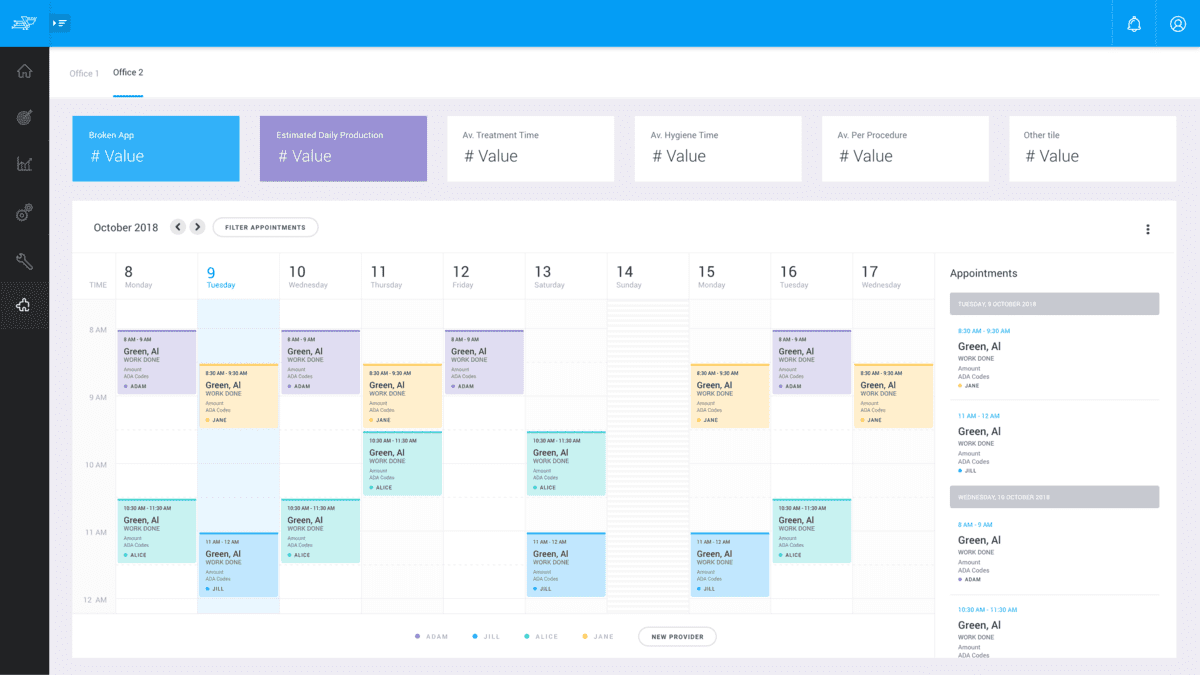 "INNOVANT support is top notch they're very efficient at solving any kind of problems that we have. They communicate well and that's super important when it comes to technical support. 
I've been working with them for nearly six years and I have almost trust in their ability to deliver and that is number one for me. They are able to work with entrepreneurs to really help them scale their company versus just building software."